Main content starts here, tab to start navigating
About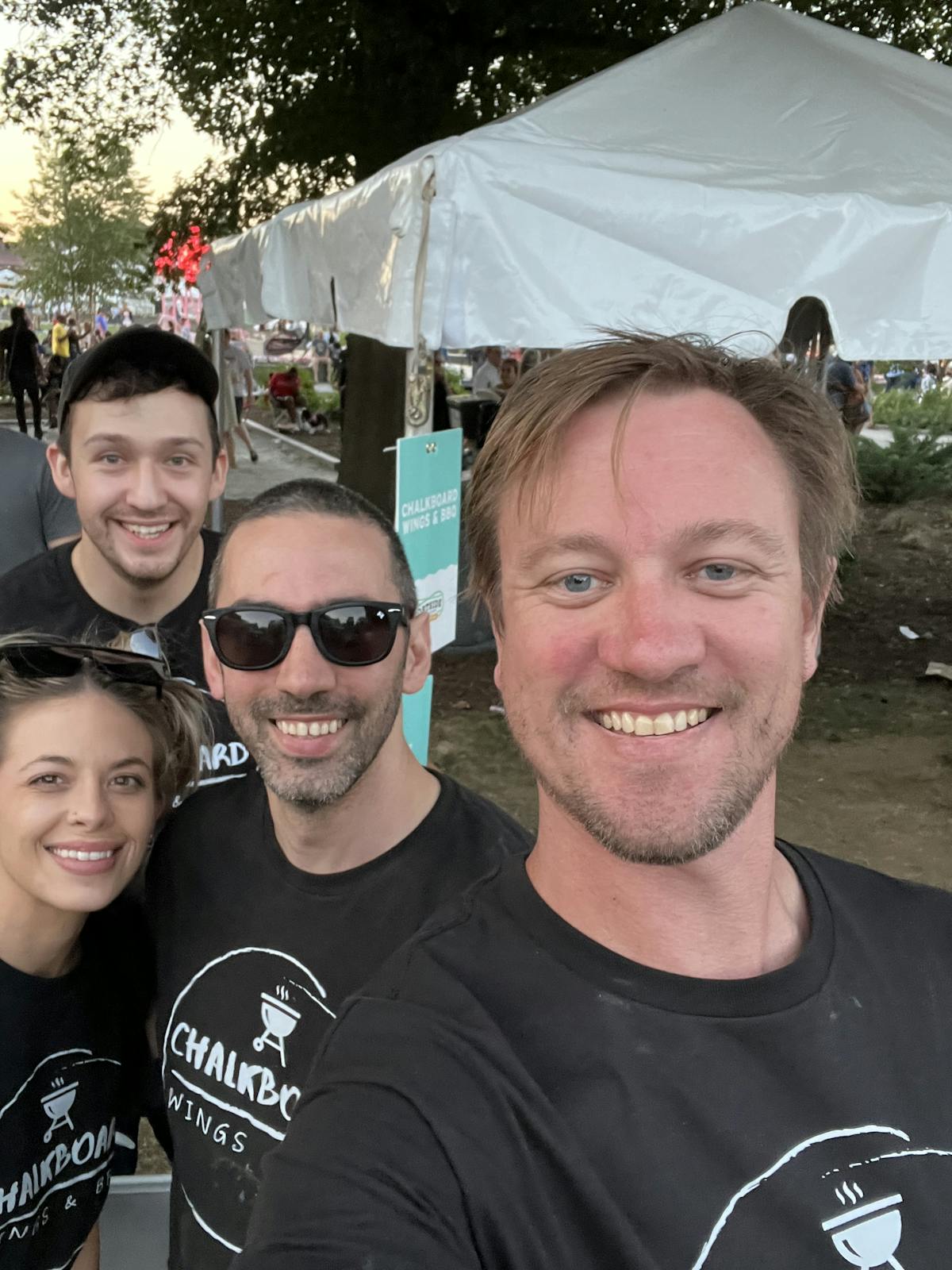 Chalkboard Wings & BBQ started taking form the first week after the pandemic struck in 2020. C.J. and Philip started serving family style BBQ meals out a restaurant they worked together. They would sell complete dinners for 4 twice a week, testing new recipes each week, and repeating the crowd favorites. When a restaurant space opened up at the end of 2021 they began building their own adventure.
Chalkboard opened in the Spring of 2022 at the Cooper Center on Richmond Highway in the Mount Vernon area of Alexandria as small 40 seat restaurant featuring a full bar and TVs to catch all the sports. It serves wings, burgers, and BBQ 7 days a week with regularly occurring events for both families and adults!
The idea behind the name Chalkboard is it's an ever-changing menu with new specials available each week. One week they may offer smoked shrimp, the next a new rub on the brisket, and the next a brand-new side dish or dessert.
Chalkboard is available for catering, popup events, fundraisers, and sporting events. Let us know what type of event you are trying to hold and we'll design a menu just for you!